HCPSS Welcomes New Educators to Howard County
August 17th, 2023
This week, the Howard County Public School System (HCPSS) hosted its annual New Educator Orientation from Monday, Aug. 14 to Wednesday, Aug. 16, welcoming new educators into its schools for the 2023-2024 school year. The new educators in attendance included those who are recent college graduates, transferring from another school district or making a career change.
During the three-day orientation, new educators spent significant time unpacking the curriculum they will be teaching and began establishing relationships with the HCPSS staff who will support them throughout the school year.
On day one, new educators from all positions ranging from general and special educators to nurses and school psychologists gathered in the auditorium in Marriott's Ridge High School to begin their HCPSS journey.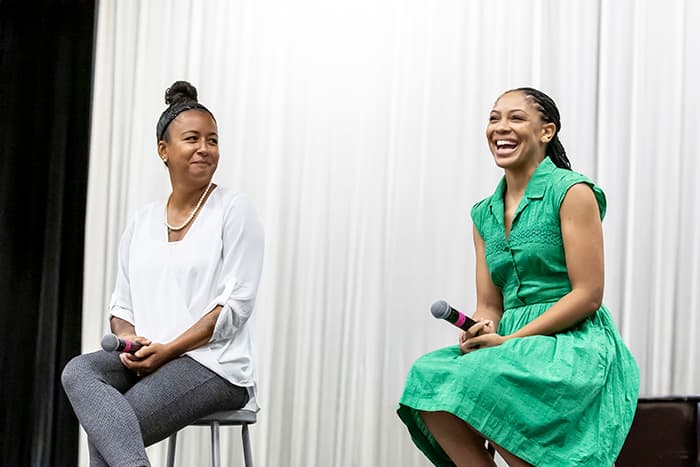 Superintendent Dr. Michael J. Martirano kicked off the day by leading a panel discussion with the 2023 HCPSS Teachers of the Year: Dr. Laura Moore, who is a second-grade teacher at Waverly Elementary School, and Shannon Rembert-Gonzales, who is a third-grade teacher at Thunder Hill Elementary School.
Moore and Rembert-Gonzales shared their personal experiences and advice about cultivating relationships with students and families, and fielded questions from the Superintendent and attendees. Immediately following the keynote, teachers spent the day engaging in professional learning to deepen their understanding of HCPSS' commitment to diversity, equity and inclusion, and learn culturally responsive practices for creating a positive classroom environment and establishing authentic relationships with students.
After an energizing and thought-provoking first day, educators returned for day two, where most of the day focused on curriculum/program area breakout sessions. These sessions allowed educators to explore best practices for their program area. New educators also had the opportunity to connect with new and current educators and meet system leaders and Board of Education members who served them lunch.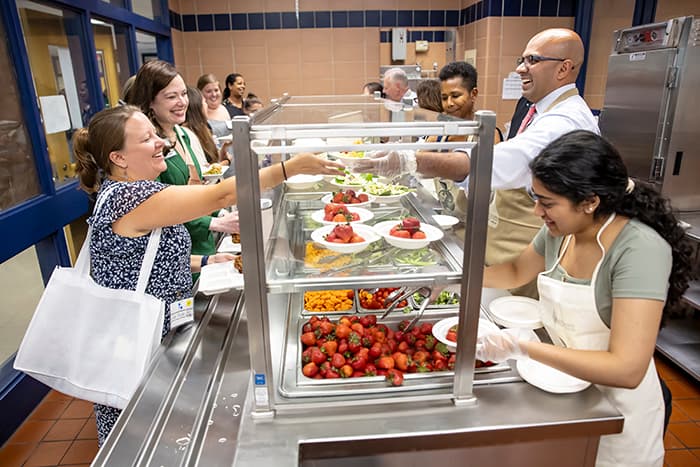 Day three again focused on curriculum/program area breakout sessions and concluded with a charge by Dr. Martirano to help build a culture of showing up and to get to know their students well. Cultivating relationships with students and families was a central theme to Dr. Martirano's message and he placed considerable emphasis on being sure our new educators are taking time to tend to their own needs.
These events are part of the HCPSS Comprehensive Teacher Induction Program led by the Office of Teacher and Paraprofessional Development.