HCPSS, Bright Minds Foundation and Prepare for Success Join WBAL's Stuff the Bus Event
August 21st, 2023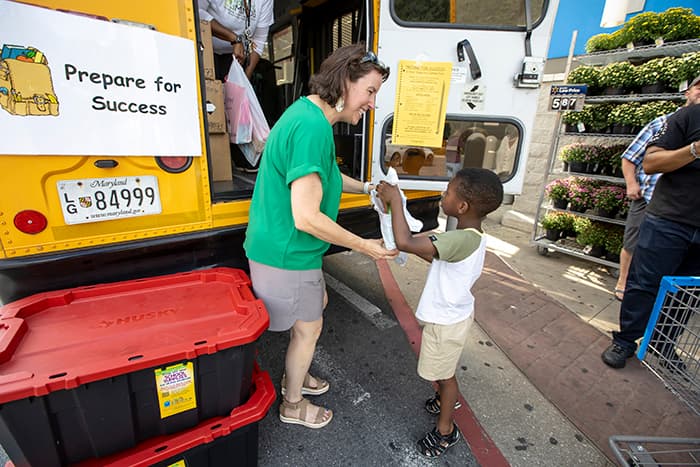 The Howard County Public School System (HCPSS), Bright Minds Foundation and Prepare for Success joined WBAL for their annual Stuff the Bus event on August 17, 2023, which collects school supply donations for Howard County students. The event was held at Walmart in Ellicott City.
"I am truly grateful for everybody who gave in order to support students in Howard County," said HCPSS Superintendent Dr. Michael J. Martirano. "It is imperative that all students have the supplies and supports necessary to learn. I am extraordinarily pleased with the amount of supplies donated by members of our wonderful community and I know they will make a difference for many students. Thank you to WBAL, the Bright Minds Foundation, and all participating organizations and individuals who made this event a success."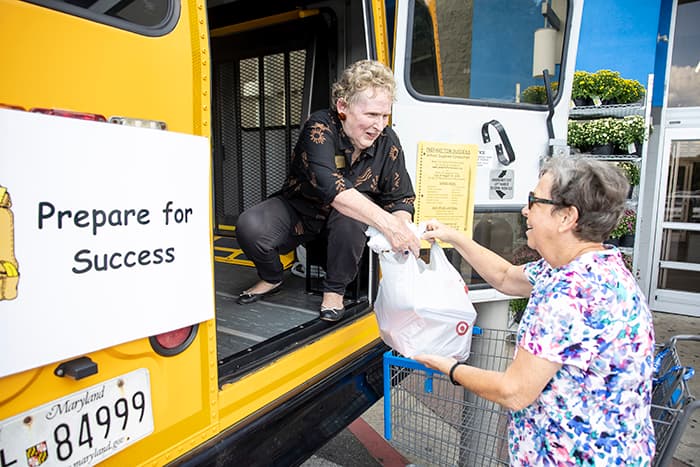 Bright Minds Foundation enhances the educational experiences of all Howard County public school students by bringing together community support for academic initiatives that increase education access, innovation, and equity.
"As the education foundation of the Howard County Public School System, Bright Minds works with our community to make sure all children have the support, resources, and tools they need to fully participate in their education," said Jennifer Van Kirk, Executive Director of Bright Minds Foundation. "We are thrilled to partner with WBAL, the Baltimore Orioles, Walmart, Prepare for Success and HCPSS for this school supply drive as we kick off the school year for students."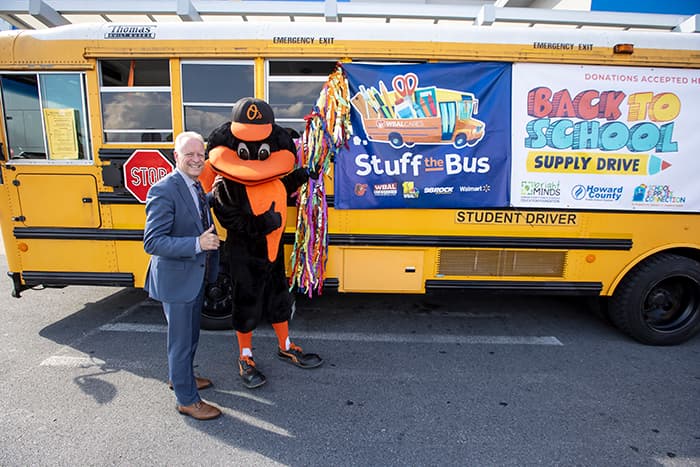 WBAL featured their Stuff the Bus event in Howard County several times during the day live on their television airwaves and on social media. Students return to school in Howard County on Monday, August 28, 2023.