The Story Behind the Show: How HCPSS High Schools Select Their Theater Productions
March 21st, 2023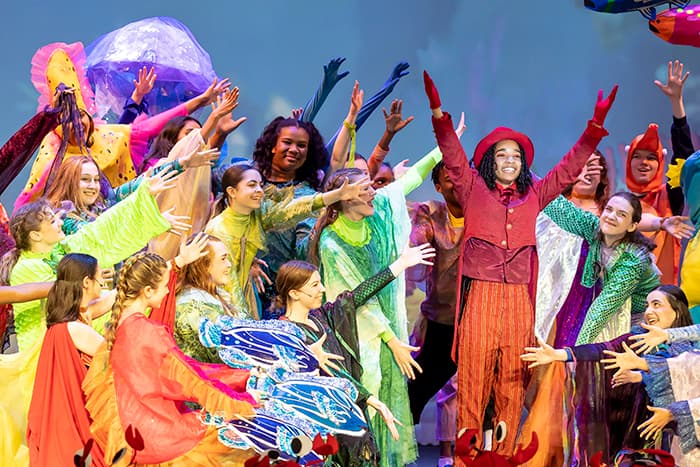 Every year, HCPSS' high schools put on a variety of theater productions for the community. Some are lesser-known plays like Arsenic and Old Lace, while others are big-name Broadway shows like The Lion King and The Little Mermaid. With so many options to choose from, how do schools decide which shows to perform?
There are many factors that go into that decision, says Kathryn Carlsen, HCPSS' lead theater teacher and the theater director at Mt. Hebron High School. Included among them are the needs of the school community.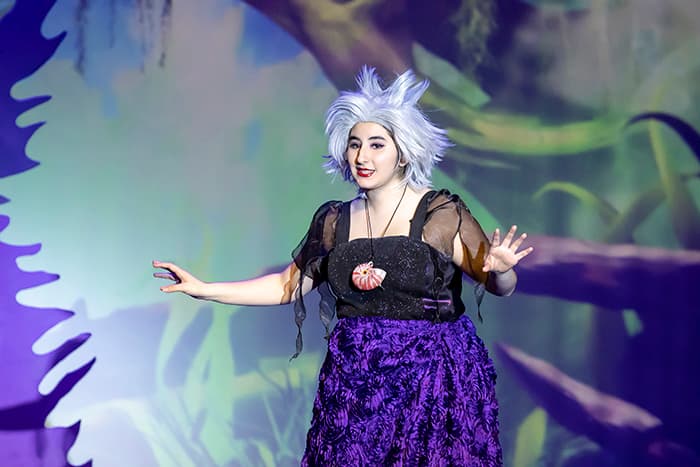 "Each one of our communities [within Howard County] is different. Each theater director thinks about what shows will best serve and resonate with their particular community," she says.
Coming out of the pandemic, Carlsen says there was a widespread need for "feel-good productions. Theater directors saw that need and responded by choosing productions, including Disney musicals, that would address it.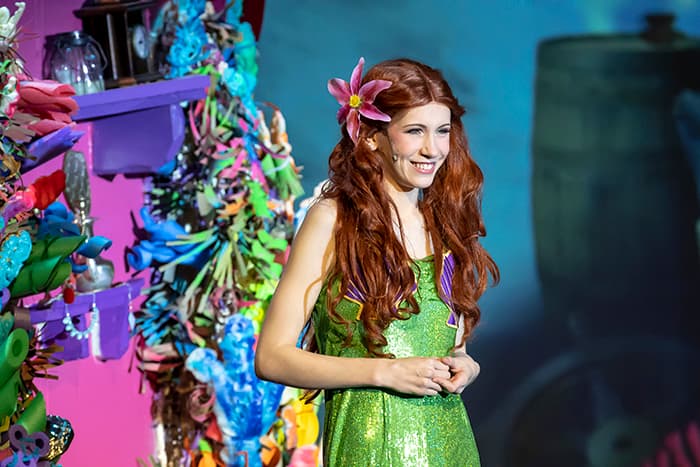 "At that time, we were all looking for ways to boost our spirits and feel energized again. Many of us purposely picked shows that had uplifting messages and music that our audiences were familiar with and could get excited about," she explains.
Theater directors also base their show selections on the current group of student actors at their school.
"We try to pick shows that will play to and showcase our students' strengths," Carlsen explains. "Some years, that may mean picking a show that features strong vocalists, while other years it may mean picking a show that is more focused on dialogue."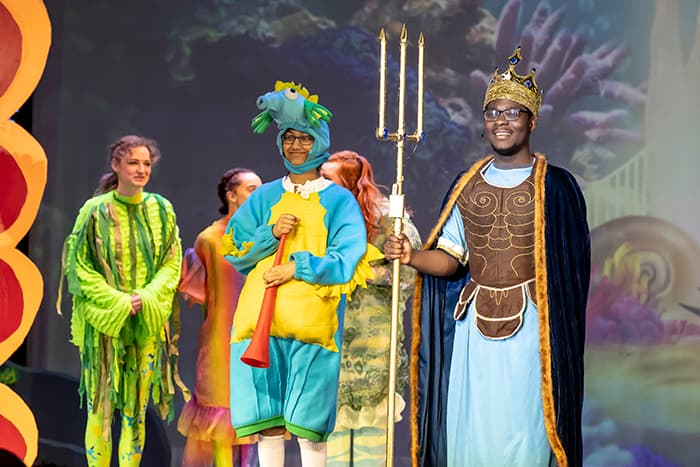 Cost is another critical factor in theater directors' calculus around which shows to do.
"Producing a show can be very expensive," Carlsen says. "Depending on the show, the cost of renting the script alone can be pricey. Add to that the cost of costumes, props, lighting, advertising … it all adds up."
High schools work to defray the costs of theater productions in a variety of ways, including re-using materials from previous shows; borrowing costumes and props from other schools; and getting volunteers to build sets. They also run fundraisers and collect donations. Still, Carlsen says, with some shows coming in at $15,000 or more, schools have to look at ticket sales to cover their remaining costs.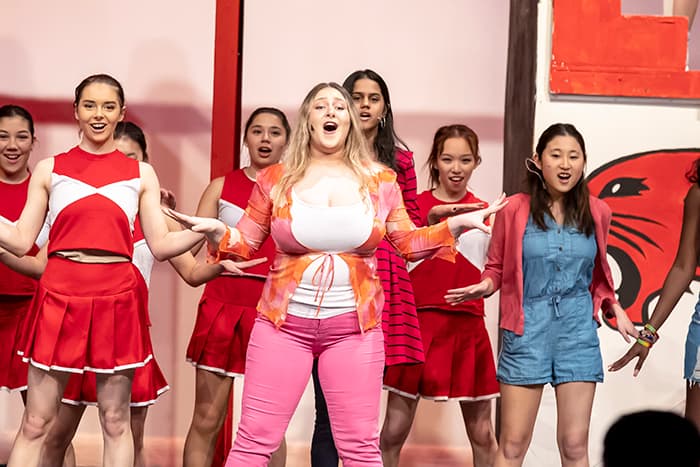 That is partly why ticket prices vary across the county. Ticket costs depend on how much a given show costs to produce and how much of that can be defrayed. Ticket prices also vary based on what a school's community can support.
"As theater directors, we have to be mindful of the particular community we are serving and what pricing will work for them. We aim to make our prices accessible to that community, keeping in mind that families with children in the show may want to attend more than once," Carlsen notes.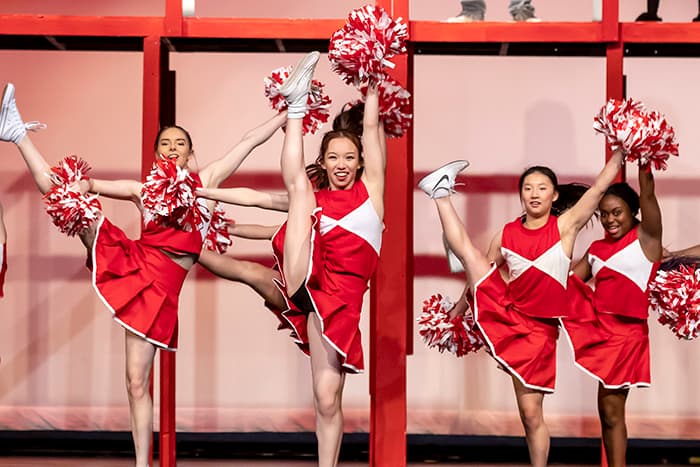 Balancing community needs, student talent and interests, and cost can be challenging, Carlsen says—particularly when scheduling gets added to the mix.
"Our schools are used for a variety of purposes by different groups throughout the year. We have to collaborate with those groups to make sure that when we plan to run a show, we're not interfering with what other groups have planned."
Theater directors also have to consider the various activities in which their students are involved (e.g., athletics, extracurriculars, senior week, etc.) as they plan their shows, to try and avoid scheduling conflicts.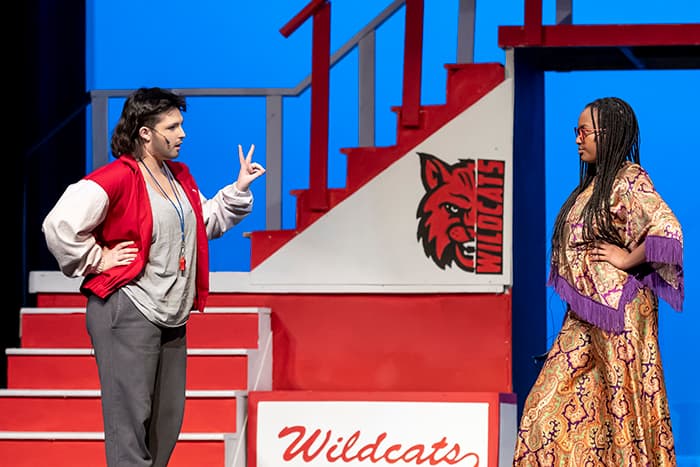 Once a theater teacher hones in on the show they wish to perform, they present their idea to their school principal for approval. The principal reviews the script to verify that it is appropriate for, and meets the needs of the school community. From there, the theater director applies to a licensing organization for the rights to perform the show. If the application is approved, the licensing organization draws up a contract that is then reviewed by HCPSS' legal counsel. Pending that review, the contract is signed by the school principal and preparations for the show get formally underway.
"Selecting a show is definitely a process," Carlsen says. "A lot of time and energy goes into it, but it helps to ensure that the shows we perform are a good fit for our students and our community."
HCPSS high schools are running theater productions throughout the early spring. The performance schedule and a link to buy tickets are available online.