Columbia Cricket & Sports Complex Introduces HCPSS Students to Cricket
March 23rd, 2023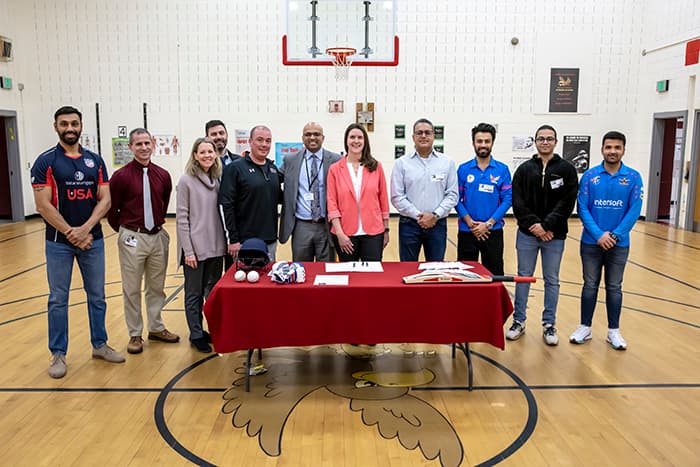 The Howard County Public School System (HCPSS) has partnered with the Columbia Cricket & Sports Complex (CCSC) to introduce students to the sport of cricket and encourage participation in healthy activities. The partnership was formalized with a partnership signing on Wednesday, March 1 at Phelps Luck Elementary School in Columbia, Maryland.
Under the terms of the partnership, CCSC will conduct cricket demonstrations for students attending Bridges afterschool programs. CCSC representatives will also participate in physical education professional learning sessions and serve as guest speakers in high school physical education classes. HCPSS staff will be able to utilize the sports complex for team meetings and workshops.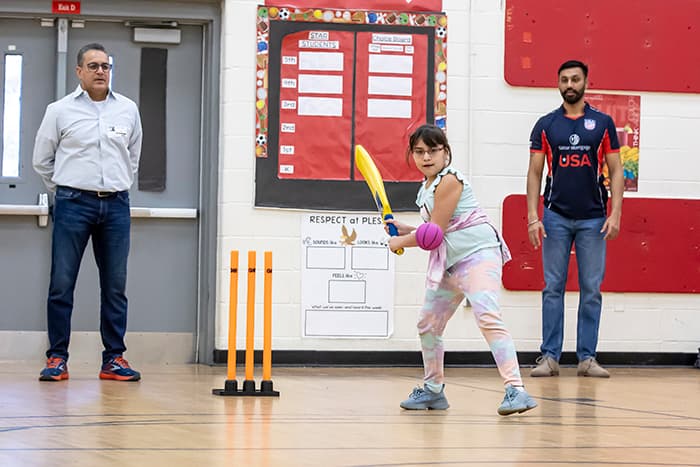 Located in Columbia, Maryland, the Columbia Cricket & Sports Complex is a multi-sports facility offering cricket coaching, badminton, fitness & nutrition programs and camps.
The HCPSS Partnerships Office has united schools with more than 1,000 businesses and community organizations to enhance the educational experience of Howard County students. Partnerships benefit schools, businesses and the entire community by leveraging the resources of all participants. Partners may commit human or financial resources or other support.