Wilde Lake HS Psychologist Named Howard County School Psychologist of the Year
February 13th, 2023
Wilde Lake High School (WLHS) psychologist Dr. Chandra McKnight-Dean has been named Howard County School Psychologist of the Year by the Howard County School Psychologists Association (HCSPA). The annual award is given to a school psychologist with at least five years of experience who works directly with students to provide a full range of psychological services, and who excels in each area of the National Association of School Psychologists Practice Model.
McKnight-Dean was nominated by administrators, counselors and fellow school psychologists at WLHS. Nominations were reviewed by the HCSPA Recognition Committee, which subsequently voted McKnight-Dean the winner of this year's award.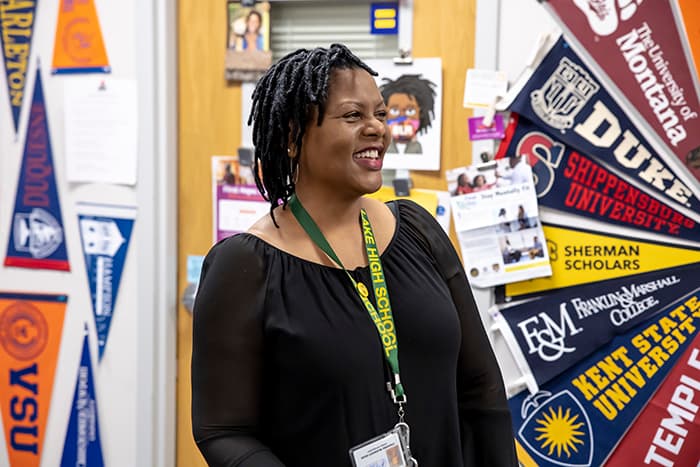 "Chandra embodies the qualities of an outstanding school psychologist who goes above and beyond to serve the students, staff and families of HCPSS," says HCSPA President and Centennial Lane Elementary School Psychologist Mary Nalepa.
"Dr. McKnight-Dean brings a wealth of experience, compassion, and skill to her role … She is the consummate partner with students, families, Wilde Lake staff and HCPSS personnel, and her efforts have been literally life-saving in many situations," adds WLHS Principal Marcy Leonard. "Chandra approaches her work with a level of compassion and professionalism that has earned the trust and respect of students, parents and her colleagues throughout Howard County. In every interaction with Chandra, you know you are seen and heard."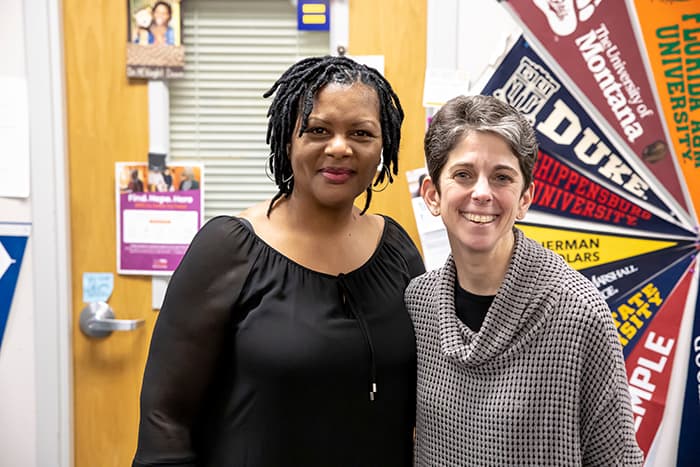 "In my experience working with [Chandra], there is not a parent she does not know, a family she is not familiar with or has a connection to," notes Wilde Lake Middle School School Psychologist Catherine Panzer. "[She] is often referenced with respect by parents, students and colleagues, and is well spoken of by IEP team members and administrators."
In being named Howard County School Psychologist of the Year, McKnight-Dean is a candidate for the Maryland School Psychologist of the Year.
McKnight-Dean has worked as a school psychologist in Howard County since 1997. During that time she has worked with students and families at Talbott Springs and St. John's Lane elementary schools, Patuxent Valley and Burleigh Manor middle schools; Hammond High School, and Cedar Lane School. In addition, she spent 16 years working in the Gateway program at the Homewood Center before joining the Wilde Lake High School staff in 2018. She has also served on the HCPSS Crisis Intervention Team for more than a decade.
McKnight-Dean was honored at a surprise gathering at Wilde Lake High School on January 30.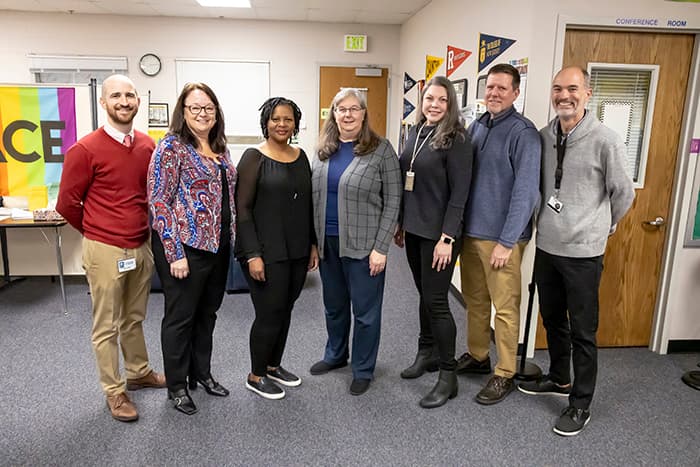 The Howard County School Psychology Association is the local organization of school psychologists represented at the State level. Additional information about HCPSS school psychologists is available online.