Project Lead the Way Engineering Academy Provides Unique, Hands-On Learning Experiences, Preparing Students for College and Careers
February 21st, 2023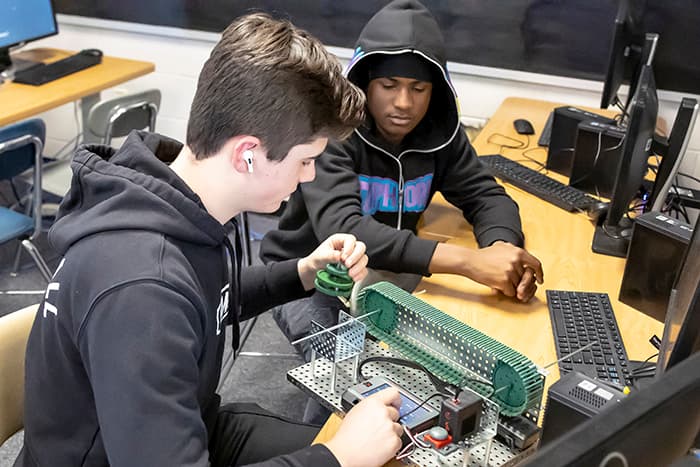 There's no shortage of reasons why students and teachers alike recommend the HCPSS' Project Lead the Way (PLTW) Engineering Academy.
HCPSS students Adam Lease and Aaron Roecklein love the challenge of problem-solving and finding new solutions. Colin Cole likes that the classes are self-driven. Eliot Horwath enjoys the construction and production elements of the classes. Rony Mejia appreciates the volume of hands-on assignments. Skyler Rill loves the feeling of satisfaction she gets when she completes a complicated PLTW assignment. Nick Euteneuer values the program's excellent teachers, many of whom have extensive experience working in different engineering fields.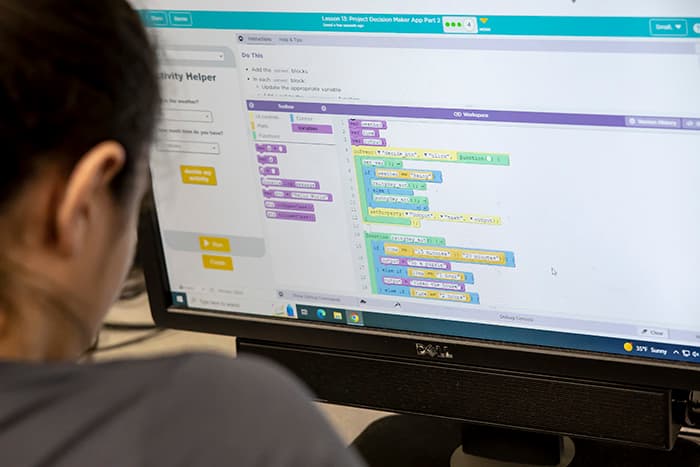 PLTW is a proprietary engineering curriculum used in high schools nationwide. At HCPSS, the PLTW program features a series of classes offered at all high schools (Engineering Design, Principles of Engineering, Computer Integrated Manufacturing, Engineering Design and Development, and Digital Electronics), designed to provide students with an introduction to basic engineering principles.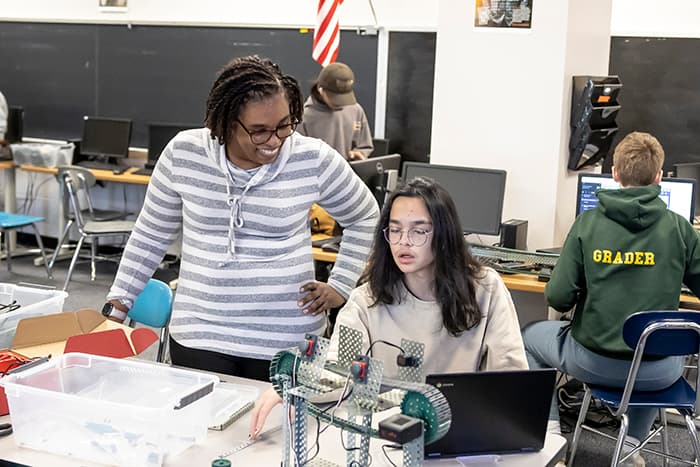 "PLTW is great because it gives [students] a little taste of everything," explains Wilde Lake High School PLTW teacher Cara Roberts. "It helps them see the possibilities that exist with an engineering background and gets them thinking about the different career directions they could pursue."
At the same time, PLTW provides students with unique hands-on learning experiences, says Brian Henderson, a former engineer and current PLTW teacher at WLHS.
"PLTW students are presented with real-world challenges where they get to directly apply the concepts they learn," he notes.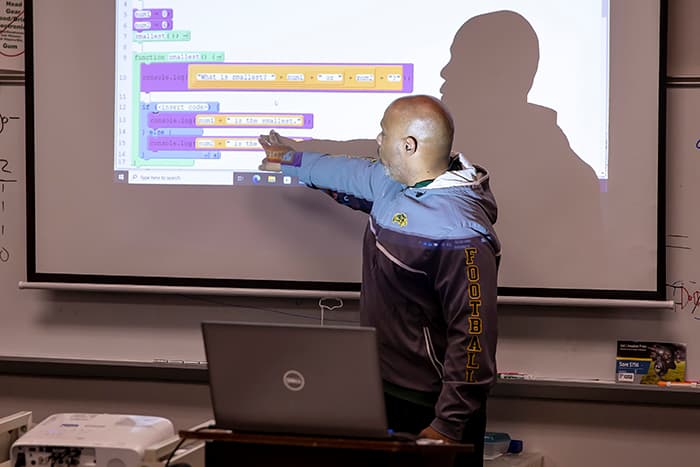 At HCPSS, such challenges have included designing paper airplanes; building and coding robots; using CAD (Computer-Aided Design) software to build three-dimensional objects; programming a model tollbooth; building trusses for bridges; constructing complex circuits; and developing a collapsible and lightweight table to be used on the moon in future NASA missions, just to name a few.
"We're constantly coming up with new ideas," says Ray Gerstner, who teaches PLTW at Glenelg High School. "Sometimes, we try a new approach to a problem we've done in the past; other times, we come up with a totally new problem. But we're always experimenting and learning through both our successes and our failures."
In PLTW students' senior year, they complete a capstone project where they research, design and construct a solution to an open-ended engineering problem and then present their findings to a review panel that comprises engineers and industry representatives.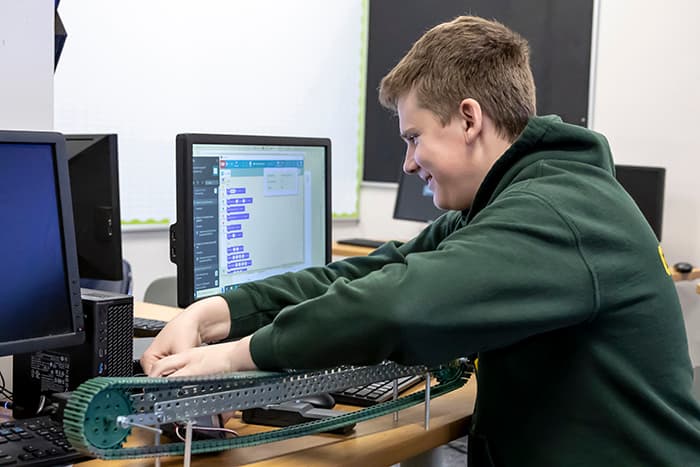 "It's an amazing opportunity for students to put together all of the pieces they've learned through PLTW," says Henderson. "Technical, presentation, critical thinking, time management and collaboration skills—students apply all of them to generate a creative solution to a real-world problem."
PLTW classes also provide students opportunities to potentially earn college credit while in high school. Those with certain scores on their end-of-course exams may receive college credit for those courses.
"That's a huge advantage," says Instructional Facilitator Tonia Ziegler, who oversees PLTW in HCPSS' Office of Career and Technical Education. "It not only helps them potentially save money on college classes; it also gives them a leg up academically, because they will have already been exposed to college-level coursework when they start college."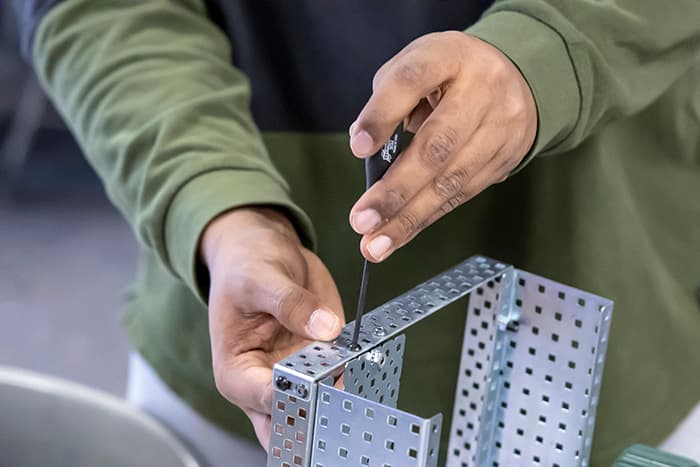 Ultimately, Ziegler says, PLTW is a great option for many high school students.
"If you like a challenge and are willing to work hard, PLTW is a great place to build a whole range of hard and soft skills and discover whether a career in engineering is right for now."
More information about Project Lead the Way at HCPSS is available online.