Bollman Bridge Elementary School Partners with Savage Mill to Support Music and Arts
February 15th, 2023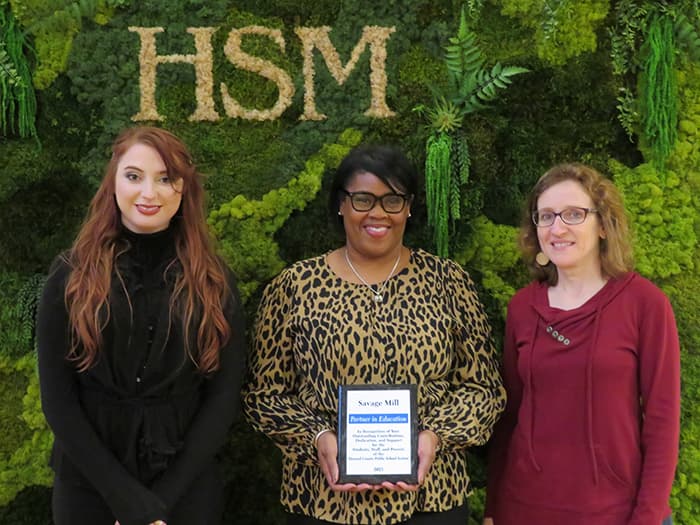 Bollman Bridge Elementary School (BBES) has partnered with Savage Mill to support its related arts programs. The partnership was formalized with a partnership signing on Tuesday, January 31 at Savage Mill in Savage, Maryland.
Under the terms of the agreement, Savage Mill will host student art exhibits and musical performances at its complex, and will include students in the Annual Bollman Bridge Lighting Ceremony. Savage Mill will also support BBES' Positive Behavior Intervention and Supports program by providing Savage Mill Bucks coupon incentives for students. Savage Mill staff and retailers will participate in school activities by volunteering at events throughout the year.
Located in the scenic town of Savage, Maryland, Savage Mill is a Historic Cotton Mill that has been transformed into a vibrant and diverse complex of shops, galleries, and restaurants.
The HCPSS Partnerships Office has united schools with more than 1,000 businesses and community organizations to enhance the educational experience of Howard County students. Partnerships benefit schools, businesses and the entire community by leveraging the resources of all participants. Partners may commit human or financial resources or other support.