HCPSS Custodial Job Fair: Jan. 23, 2023
December 20th, 2022
Monday, Jan. 23, 4-7 p.m. — Homewood Center, 10914 Clarksville Pike, Ellicott City
HCPSS is hosting a job fair for custodial positions only on Monday, Jan. 23. Registration is not required. During this job fair, individuals will have the opportunity to apply for all available part-time and full-time custodial employment opportunities and interview on the spot with potential hiring managers.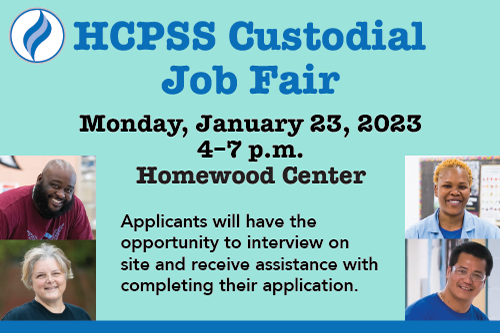 Completion of an online application is not required to attend the hiring fair and HCPSS staff will be available to help attendees complete the application if needed.
Learn more about HCPSS vacancies and employment opportunities online.