HCPSS Scores With First Female Football Head Coach, WLHS' Chantal Thacker
November 8th, 2022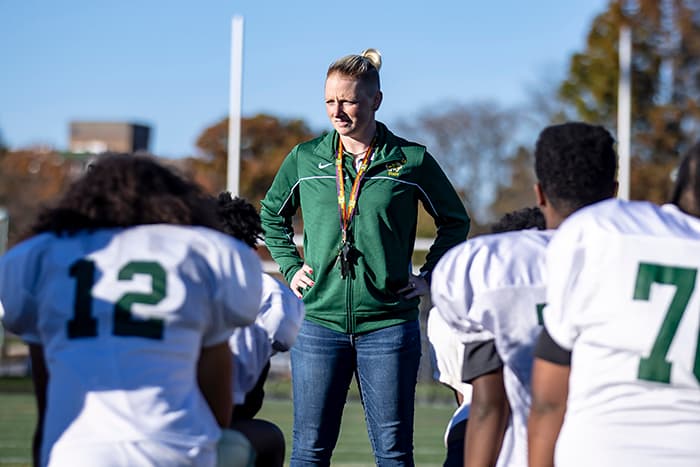 Chantal Thacker is the newest blueprint for women looking to step out of the lane designed for them. This year, she became Howard County's first female football head coach.
It's her fourth year teaching science and coaching at Wilde Lake High School, but her first year as the junior varsity head coach. She previously served as a defensive coordinator for the JV team.
Thacker got her start in the male-dominated sport in her mid-20s playing for "The Hawks," a professional women's football team in Connecticut. After moving to Maryland in 2019, Thacker joined the "D.C. Divas," where she plays the position of linebacker.
As a woman in pursuit of coaching football, acceptance hasn't come easy. "In the beginning it was a struggle," she explains.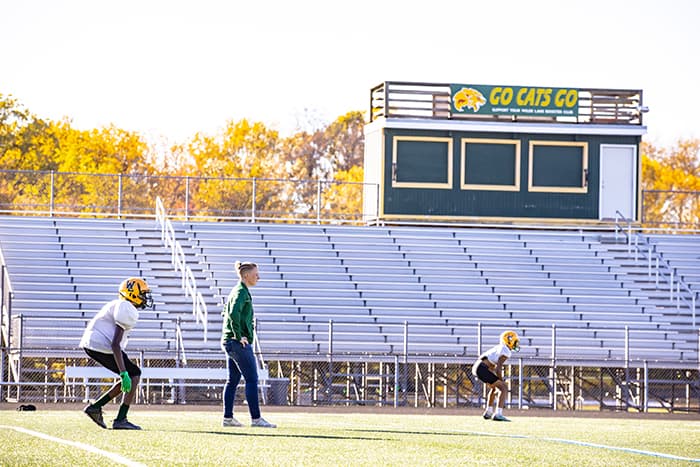 At Wilde Lake, however, Thacker says the coaching staff took her under their wing and continues to provide more opportunities that allow her to hold greater responsibilities. She describes her progress as "an upward motion."
After nearly a decade, Thacker has discovered her biggest strength as a coach: building a foundation. Being a current player of the game has provided insight on coaching from bottom to top.
Respect plays a prominent role in Thacker's coaching as well. She spoke to the Baltimore Sun about it this summer.
"My biggest thing in my coaching philosophy is to make sure that every one of my athletes knows that I respect them as an athlete, and respect them as an athlete that knows something about the sport," Thacker stated in the article.
Thacker believes it is important for coaches to acknowledge they may have more knowledge and experience, but should value what players bring to the team.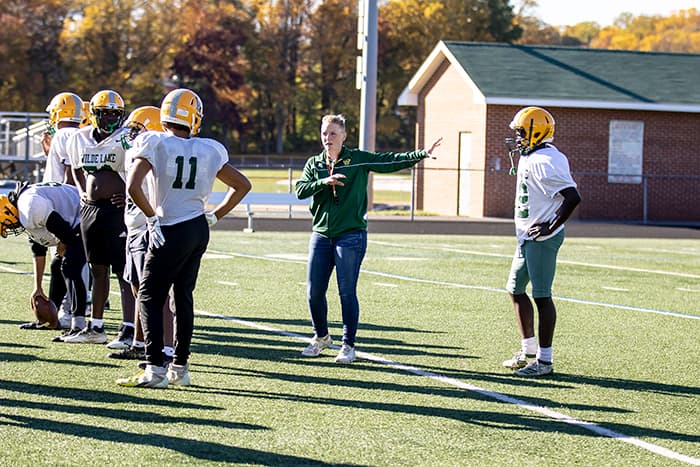 "You aren't going to gain respect from anyone you don't give it to," she explains.
Thacker hopes her position is only the beginning of more women in head coaching roles rather than supportive roles.
"[Chantal] is a great role model for young women who are searching for opportunities to break into coaching regardless of the sport," says Jack Davis, HCPSS' Athletics Coordinator. "Her presence lets them know it is possible to follow your passion and that someone will take notice."
See more photos of Chantal in action as coach online.