Wilde Lake HS Student's Mentorship Program Promotes Educational Equity
April 29th, 2022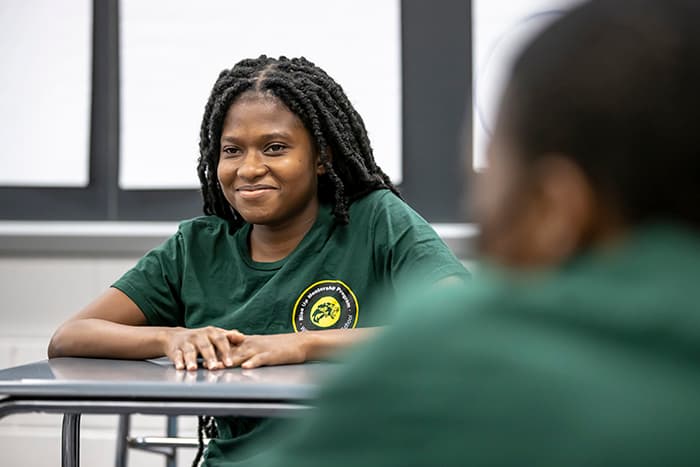 From a young age, Wilde Lake High School senior Emmanuella Osei knew that education was important. When she was 6, her parents moved to the United States from Ghana with the goal of providing their children access to better educational opportunities.
Osei attended Swansfield Elementary School and Harper's Choice Middle School before entering 9th grade at Wilde Lake. Throughout middle and high school, she noticed that few students of color were enrolled in advanced courses. During her junior year, she was tasked with conducting research on a national or local issue as part of her English class and used the opportunity to dig deeper into the subject of educational equity. Her research affirmed what she had observed: Black and Brown students locally and nationwide were underrepresented in honors, gifted and talented, and AP courses.
As part of her project, Osei had to develop a proposal to address the issue. Her idea: establish a mentorship program that would support Black and Brown students pursuing challenging courses and encourage more minorities to enroll in them.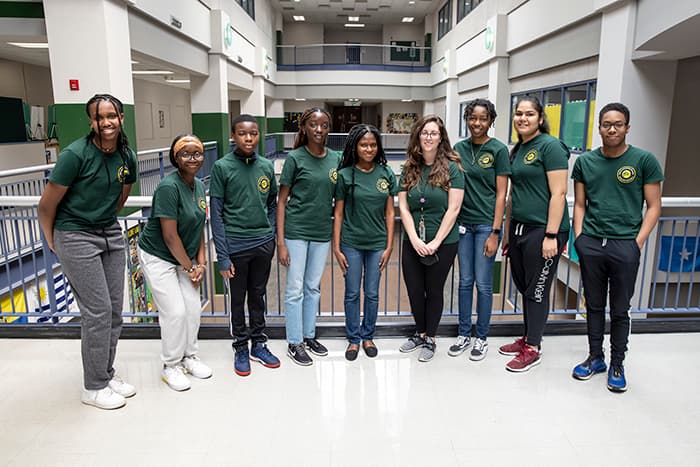 Expanding on Wilde Lake High School's Rise Up Scheduling and Summer Workshop initiatives, Osei's idea has evolved into a schoolwide program that pairs WLHS students with experience in rigorous courses with Black and Brown WLHS students who are "rising up" to an advanced course or who need support in their advanced courses.
In addition to receiving one-on-one academic support, students who participate in Rise Up Mentoring have access to weekly assistance with homework assignments and monthly workshops on a variety of topics, including resume writing, interviewing, time management, and the college application process.
"We're trying to make sure that students have access to the information and resources they need to succeed while they are challenging themselves in high school and beyond," Osei says. "Particularly for students like myself, whose parents didn't take AP classes or go to college, having that extra support and guidance is incredibly valuable."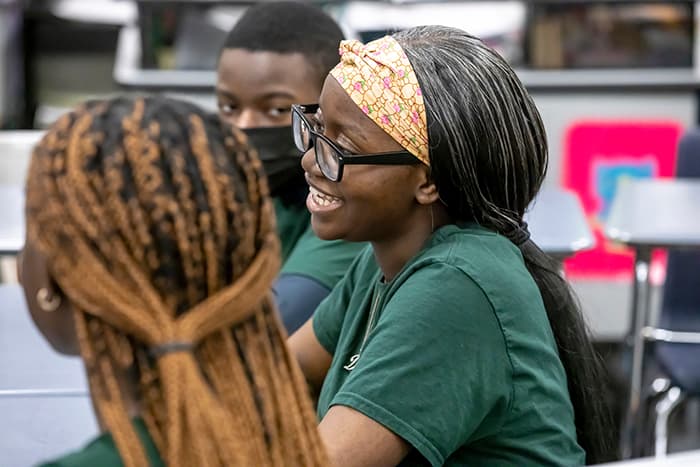 WLHS Principal Marcy Leonard shared that "Emmanuella's efforts to create ongoing supports for students taking their first AP, dual enrollment, gifted and talented, and honors courses have been instrumental in helping our Black and Brown students persevere through these rigorous courses, knowing they have incredible peer supports for their academic journey. We are incredibly proud of Emmanuella's commitment to our Wilde Lake community and grateful to her for her vision and hard work."
Osei's work recently earned her the prestigious Princeton Prize in Race Relations. The prize, which recognizes students who have worked to advance racial equity in their communities, includes a monetary reward and the opportunity to participate in a symposium on race.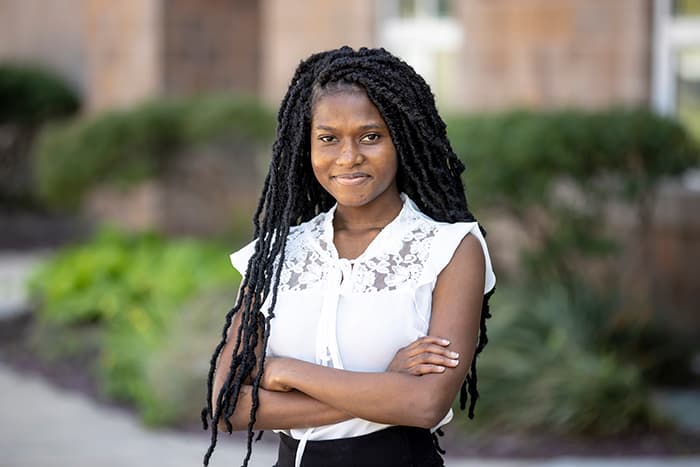 Osei, who was awarded a Cooke College Scholarship to cover costs associated with her undergraduate education, plans to attend the University of Maryland Baltimore County in the fall. She will attend UMBC Honors College as a Sondheim Scholar and plans to continue to pursue her passion for community service and equity.