Folly Quarter MS Cafeteria Manager Nominated as a "School Meals Hero"
December 9th, 2021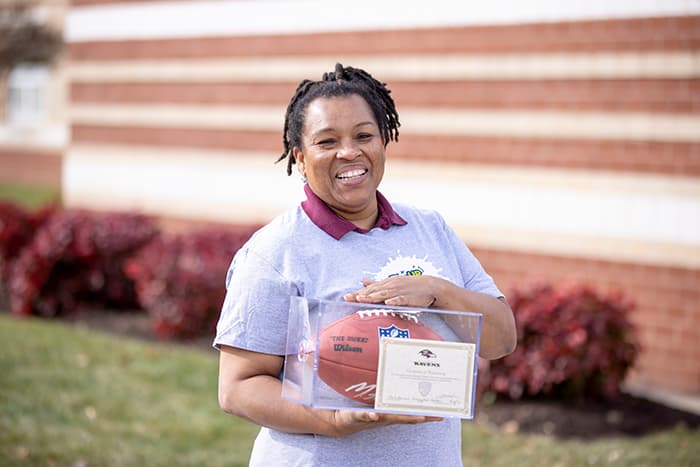 Students at Folly Quarter Middle School (FQMS) have nominated FQMS Cafeteria Manager Dahlia Minor to be recognized as a "School Meals Hero" by the American Dairy Association North East. The honor celebrates the difference that school food service workers make in students' lives.
Students sang Minor's praises in their nomination:
"Ms. Minor always cares for us and makes sure that we have everything on our plate. She is very kind and waits for us to choose our food. She also works very hard in the morning and afternoon to give us breakfast and lunch."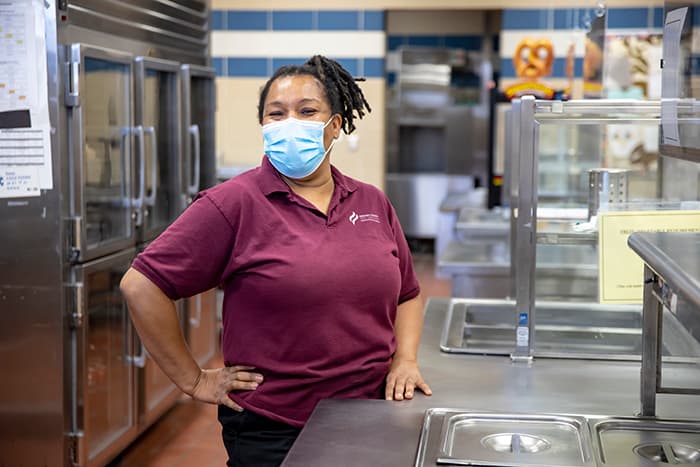 "Ms Minor is always helpful and smiling. She takes care to make sure we get a nutritious lunch."
"Mrs. Minor should win because she gives [us] a happy and positive vibe. She also tries her best to give out great meals at school lunchtime. She also smiles a lot, which makes us happy."
"She is always smiling and ready to help anyone who needs help."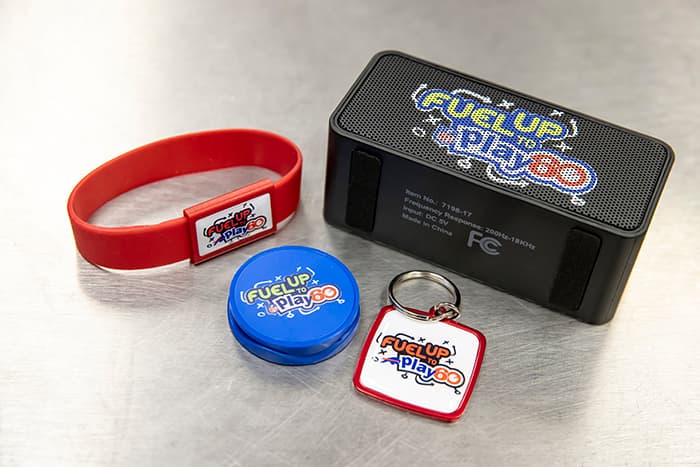 In honor of Minor's nomination, she received a gift basket with NFL and Fuel Up to Play 60 merchandise. Her photo may be featured on the local NFL team's social media and/or a blog post by the American Dairy Association North East.
The American Dairy Association North East is a group of professionals who are dedicated to building trust in, and sales of, dairy foods. Their goal is to inspire consumer passion for dairy foods.