Growing Organic Farming Awareness at Folly Quarter
June 3rd, 2021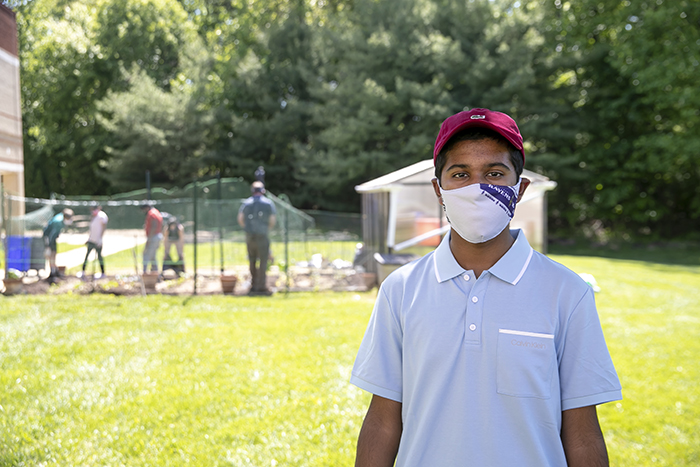 It was during quarantine last year that Folly Quarter Middle School eighth grader Ishaan Busireddy began helping his parents more with their backyard garden of organic fruits and vegetables. Busireddy then became inspired to encourage other students to learn about organic agriculture and healthy eating, and to grow their own food.
"I want to promote awareness with students and families about organic agriculture and sustainability because it's healthier, and it helps reduce carbon emissions and the consumption of chemicals," said Busireddy. "I'd like to give more students the chance to interact with a greenhouse, so they can get more interested in science through hands-on learning."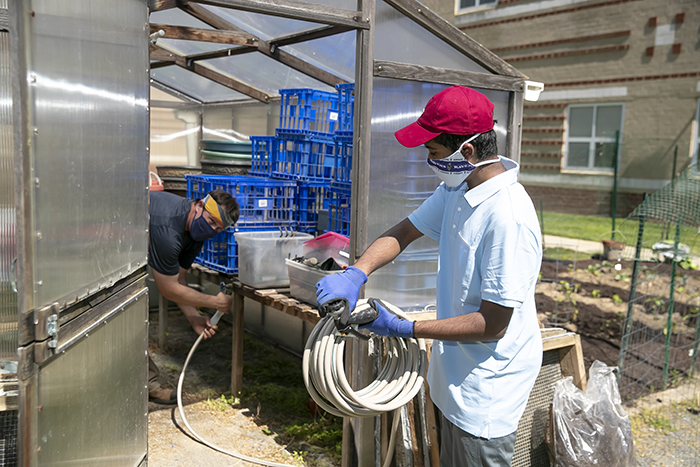 Busireddy's first major project, which began this spring, is revitalizing Folly Quarter's greenhouse. He launched an intramural club that meets twice a week after school, with the support of teachers Dave Boteler and Heather Leadbetter. As the group has quickly worked to restore electricity and water to the greenhouse, they've also started a garden adjacent to the building, which is now growing tomatoes, squash, spinach, zucchini, kale and more.
He's also working to partner with the grassroots group, Columbia Community Care, to donate the school's produce to those who need it this summer. "I want the produce to have a purpose in itself. Everyone deserves to eat healthy," Busireddy said.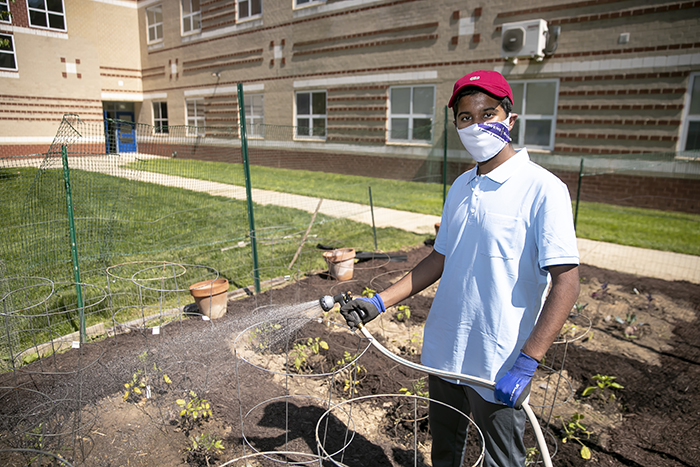 The school's greenhouse is just the beginning of Busireddy's vision. Even as he gets ready to go to high school next year, he remains committed to the Folly Quarter greenhouse and hopes to expand this initiative to other schools. He has started a non-profit, called House4Sprouts, with the objective to teach STEM through greenhouses, raise awareness about organic farming and introduce concepts about renewable energy. He's supported his efforts by tutoring local students virtually, receiving donations and obtaining local in-kind material donations.
"So far, I'm most proud of getting something going and how supportive Folly Quarter has been," said Busireddy. "I hope that from this, other students can realize that normal people can do a lot to help others, so that we can all benefit and learn from it. There are infinite possibilities."
In addition to afterschool support programs, Busireddy's Garden Club is one of eight intramural clubs that Folly Quarter has been proud to offer, virtually or in hybrid fashion, during this pandemic school year.