HCPSS Names 2021 Principal and Teachers of the Year
April 14th, 2021
The Howard County Public School System has announced its 2021 winners for Principal of the Year and Teachers of the Year:
Principal of the Year: Denise Lancaster, Deep Run Elementary School
Teachers of the Year:

Niklas Berry, Oakland Mills High School
Amy Woolf, Oakland Mills Middle School
Denise Lancaster of Deep Run Elementary School (DRES) was named 2021 Howard County Principal of the Year (POY) and will be the HCPSS nominee for Washington Post Principal of the Year. Amy Woolf of Oakland Mills Middle School was named Howard County's 2021 Maryland State Department of Education Teacher of the Year candidate, and Niklas Berry of Oakland Mills High School was selected as a 2021 Washington Post Teacher of the Year nominee.
The three recipients were notified of their respective recognitions on April 14. A reception for the group with the Board of Education and HCPSS Superintendent Michael Martirano is being planned for September 23, 2021.
In her 24-year career with HCPSS, Lancaster has worked at several schools as a speech-language pathologist, assistant principal, and principal. She assumed her current role as principal of DRES in 2016, where she has distinguished herself through her outstanding leadership, mentorship, collaboration, responsiveness, compassion, and creativity.
In describing Lancaster, one HCPSS principal wrote, "Mrs. Lancaster has earned the reputation of a leader who is patient, kind, and successful because of her enthusiasm for helping people around her reach their full potential. She is a fierce advocate for all students, and leads with a purpose of equity and inclusion."
A DRES staff member stated, "Denise exemplifies what it means to be a truly incredible principal. Where others may just have a boss, we have a leader. A leader who cares about every one of her team members, a leader who makes our school community feel like a family, one who leads by example and does all she can to support all of her staff both personally and professionally."
A DRES parent noted that Lancaster "treats us [parents] as partners in the academic journey…she honors our role as advocates and seeks to empower us in that position."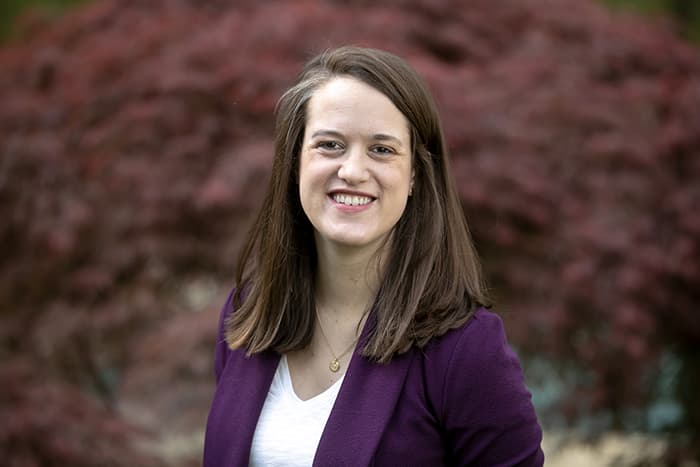 Amy Woolf, a 7th grade science teacher, joined the Oakland Mills Middle School community in 2014. During her tenure, she has assumed a number of leadership roles and been actively involved in supporting students through extracurricular activities, such as the musical theatre club, the Oakland Mills High School and Oakland Mills Middle School Gender Sexuality Alliance, and Girls on the Run.
In her nomination, Woolf was recognized for her ability to engage, inspire, and connect with students. As OMMS Assistant Principal Margaret Stavish wrote, "Students feel safe in talking to Amy about obstacles or goals in and out of the classroom because she exudes compassion, fairness, and listens to what is at the heart of what each student is saying to her. Students grow exponentially because she understands their individual needs, encourages their talents and strengths, which in turn strengthens their self esteem and personal motivation."
Woolf's leadership and collegiality were also highlighted in her nomination. "Her colleagues look up to her leadership because of her integrity, care for others, problem solving and the ability to build community among her team members," noted one colleague.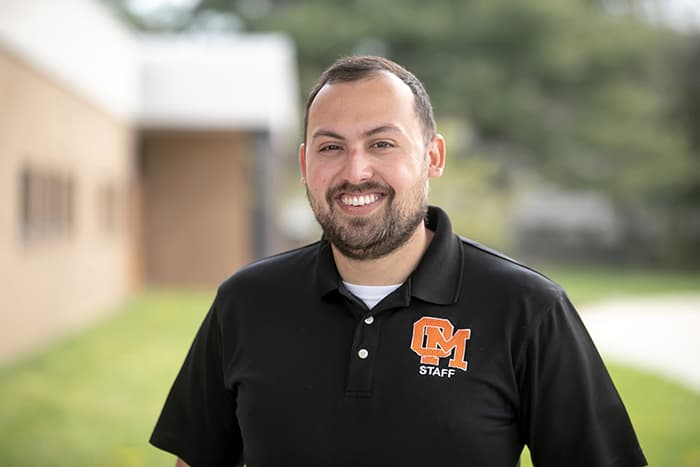 Niklas Berry began his career as a history teacher at Oakland Mills High School in 2014, subsequently serving as a teacher development liaison and currently as an instructional team leader.
In his nomination, students, teachers, and administrators commended Berry for his exceptional ability to relate to and connect with students. As one OMHS colleague noted, "Nik is definitely a student favorite! He knows his students well and builds excellent relationships that have lasting impact."
Berry's nomination also highlighted his outstanding leadership. Another OMHS teacher wrote, "He is a dedicated team member who is willing to step up and do whatever is
needed and he always strives to find solutions that are beneficial to all parties involved."