CHS Senior Selected to Represent Maryland in Senate Youth Program
February 26th, 2021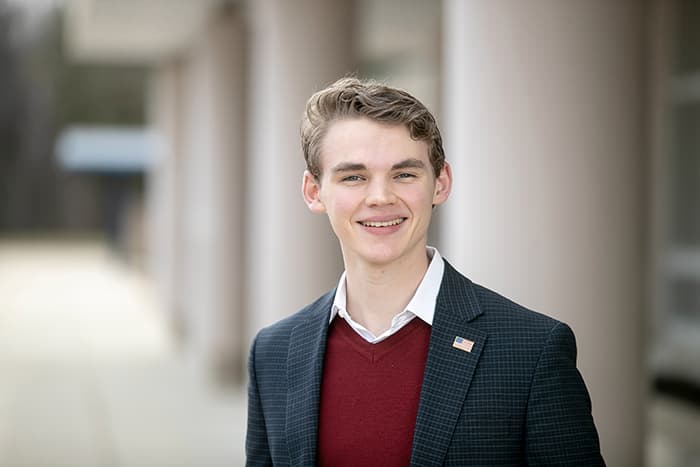 Centennial High School (CHS) senior Christopher Lidard has been selected to represent Maryland during the 59th annual United States Senate Youth Program (USSYP) Washington Week, to be held March 14-17. Lidard is one of only two high school students selected to serve as a Maryland delegate. Aditi Duttachowdhury, who attends River Hill High School, is one of two Maryland students designated as alternates.
Delegates are chosen the basis of their leadership abilities, commitment to volunteer work, and outstanding academic achievement. Each year, USSYP brings top high school students – two from each state, the District of Columbia and the Department of Defense Education Activity – to Washington, D.C. for an intensive week-long study of the federal government and its leaders. The program aims to provide participants with deeper insights into the American political process and instill a lifelong commitment to public service. As a delegate, Lidard will also receive a $10,000 college scholarship for undergraduate study.
Due to the COVID pandemic, this year's USSYP will be held online. Student delegates will attend online meetings and briefings that could include President Biden, members of Congress, a justice of the Supreme Court, leaders of cabinet agencies and senior members of the national media, among others.