Guest Voices: Helping Teachers Become the Best Teachers They Can Be
October 8th, 2020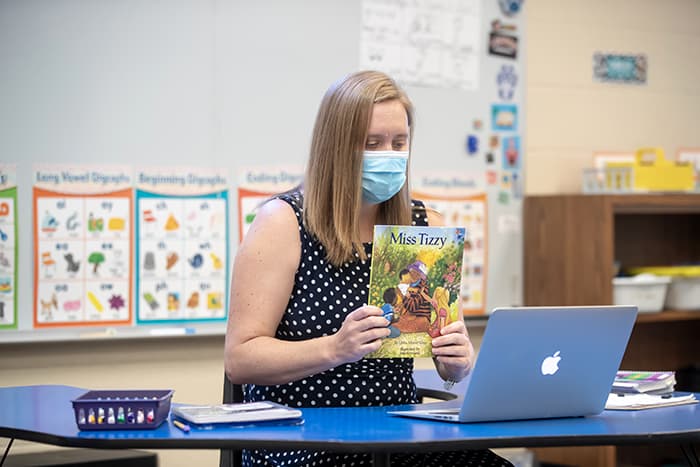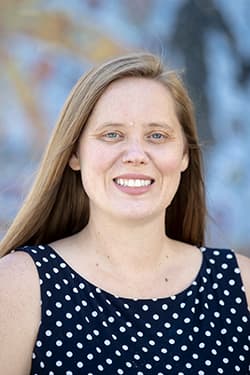 Sara Hancock teaches second grade at Lisbon Elementary School and works as a Professional Learning Facilitator for the National Board Certification support program in Howard County. At home she is the mom to three teenagers and a new puppy. Here she writes about the importance of the Nationally Board Certified Teachers (NBCT) program and her role in supporting HCPSS teachers' growth in their profession.
"The teacher is the most important factor in student success in any classroom," and "every child deserves an accomplished teacher" are two of my most deeply-held beliefs about education. Around my fifth year of teaching, I looked for a way to know that I was having the impact on students that I was looking for. I wanted a tangible way to put my skills and practices to the test. That was when I came across National Board Certification.
National Board Certification is a peer-reviewed, standards-based assessment that defines and recognizes accomplished teaching. Over the course of the 2005-2006 school year, I recorded lessons, collected student work samples, and analyzed my teaching and student learning in deeper and more meaningful ways than I ever had before. Upon my certification in 2006, I felt empowered as a teacher and as a leader in education.
I wanted all HCPSS teachers to have the opportunity to achieve National Board Certification. I continued to teach in the classroom with my elementary school students, and I became a Professional Learning Facilitator. This allowed me to work with teachers who were candidates in the National Board Certification program. With support from central office staff and other Nationally Board Certified Teachers (NBCTs), including Jody Jankoski (Longfellow Elementary School), Sarah Robertson (Veterans Elementary School) and Hillary Frank (Glenelg High School), we developed a comprehensive support program for HCPSS teachers. Each year the program has grown.
Currently we offer support sessions twice a month, mentors to each candidate and full-day retreats. At these sessions teachers are engaged in high-level conversations about student learning. We reflect on how our knowledge of students affected the standards we are teaching, how the decisions made during the lessons impacted the learning, and how we assessed student knowledge. The teachers in this program appreciate the time to process and reflect on their teaching. They grow and learn from each other and become masters of self-reflection.
In March when schools shut down, we had to completely revamp our support program. Teachers were more stressed than ever, and our candidates were completing their National Board portfolios. We worked to ensure all candidates felt engaged, authentically supported and motivated to continue with the process as support sessions went from face-to-face to fully virtual.
Support continues in the virtual setting at this time. Candidates are meeting with mentors, facilitators and each other online to discuss and analyze what accomplished teaching looks like in an online setting.
As I reflect on my next steps in growing our National Board Certification support program here in HCPSS, I see opportunities around the efforts of advancing diversity, equity and inclusion. These are topics that have long been an important part of achieving National Board Certification. Candidates reflect on how they are reaching and providing the best learning and experience for each and every student. I am asking myself those same questions about the candidates we support. We will continue to work to ensure our candidates are provided the support they need and reflect the student population they serve.
So often leadership in education requires teachers to leave the classroom. Recruiting, supporting and advocating for the National Board Certification program has given me an avenue to lead from the classroom. I teach second grade during the day and work with colleagues in the evening. It is powerful to grow my reach and help others be the best teachers they can be. Working as a teacher-leader and National Board Certified Teacher has brought much meaning to my work in HCPSS, and I am honored to have these experiences.