Hammond Middle Math ITL Recognized with Presidential Award
August 10th, 2020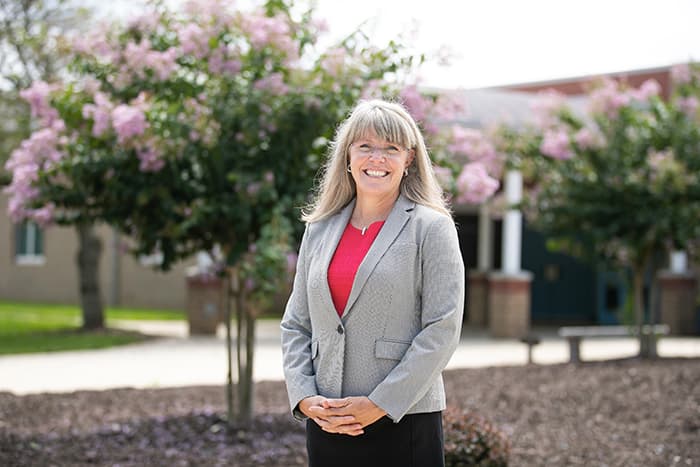 Hammond Middle School Mathematics Instructional Team Leader Stacie Marvin was recently recognized with a Presidential Award for Excellence in Mathematics and Science Teaching (PAEMST). PAEMST is the highest recognition that a kindergarten through 12th grade science, technology, engineering, mathematics or computer science teacher may receive for outstanding teaching in the United States. Marvin is one of only two awardees in the state among 107 honorees nationally.
"In the more than 25 years since I began my teaching career, the constant in my practice has been teaching through application and discussion," Marvin told the PAEMST program. "Winning the Presidential Award is an affirmation of my journey and the efforts I have made, in and out of the classroom, to do what is best for my students, every day."
Marvin, an alumna of Centennial High School, teaches 6th through 8th grade mathematics, including geometry. Her classroom activities involve many investigative and application-based learning opportunities that appeal to learners of all levels. She has been instrumental in writing engaging curriculum for Howard County's secondary mathematics offerings, and is a frequent presenter at professional development conferences.
Marvin is the eighth HCPSS mathematics teacher to receive this honor. The award recognizes teachers with both deep content knowledge of the subjects they teach and the ability to motivate and enable students to be successful in those areas. Her recognition includes a certificate signed by the President of the United States and a $10,000 award from the National Science Foundation (NSF).
NSF administers PAEMST on behalf of The White House Office of Science and Technology Policy. Learn more about the PAEMST program and Marvin's background.