Long Reach Teacher Inducted into Baseball Coaching Hall of Fame
March 5th, 2020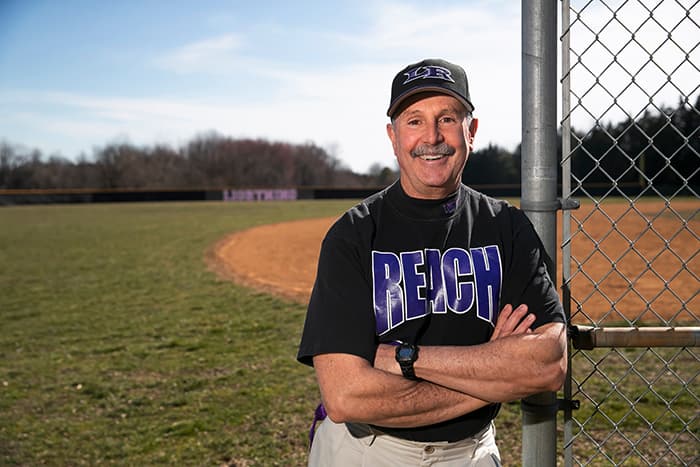 Long Reach High School Social Studies Teacher Tim O'Brien was recently inducted into the Maryland State Association of Baseball Coaches Hall of Fame.
O'Brien has been an educator for more than 40 years and was the head baseball coach for Wilde Lake, Oakland Mills and Long Reach high schools for 16 years. "My time as a baseball coach in Howard County is a cherished memory but is matched by the pride I take in the fact that recently half of the head coaches and even more of their assistants had played for me," O'Brien said. "These men bringing life lessons to new teams of student athletes are among the greatest of rewards for a career in coaching."
Additionally, his baseball work has included: associate scout for the Miami Marlins and Baltimore Orioles; coach for USA Baseball; assistant coach for the University of Maryland, Baltimore County team; and head coach and general manager of the Columbia Reds 16u baseball team.
He has earned numerous awards throughout his career, including American Baseball Coaches Association Regional Coach of the Year, and the Baltimore Sun and the Washington Post Howard County Coach of the Year.