HCPSS Students Join In 2019 Global Computer Science Movement
December 18th, 2019
Tens of millions of students in more than 180 countries marked Computer Science Education Week with a variety of activities as part of the Hour of Code international effort to get students interested in computer science. HCPSS students joined the global movement, learning more about computer science programs and engaging in coding activities.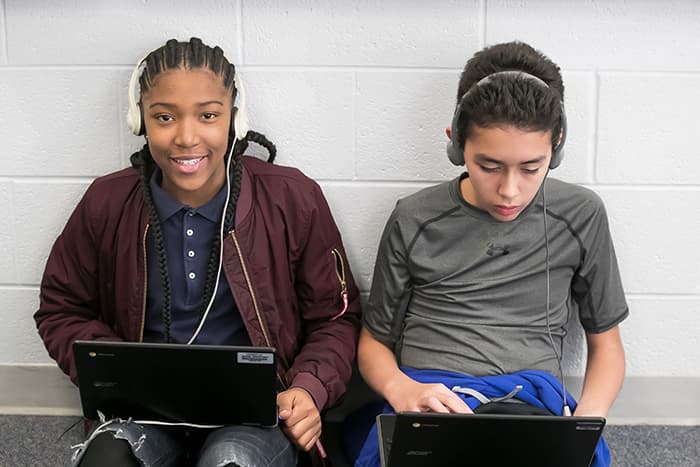 "Computer Science helps students with organizational skills, problem solving, logical reasoning skills, breaking a large task or problem into smaller manageable tasks, critical thinking skills and perseverance." –Lorene Cannella, Computer Science Instructional Team Lead, Marriotts Ridge High School
Computer science concepts help nurture creativity and problem-solving skills to help prepare students for any future career. "Students are building hands-on, interdisciplinary problem-solving skills," said HCPSS Superintendent Michael Martirano. "Hour of Code is just one of Howard County's wide range of offerings and long legacy of computer science instruction. I'm delighted that our students can innovate and explore computer science activities in every HCPSS classroom."
"Computer science conditions the mind, stretching it for new ways of thinking." –Danielle, student, Glenelg High School
HCPSS Instructional Technology and Career and Technical Education offices are working with school staff to create opportunities for students at every level. Classroom participation included discussions about Hour of Code and why participation is important, learning and understanding new coding vocabulary words, online coding activities, and offline coding activities like robotics and classroom work.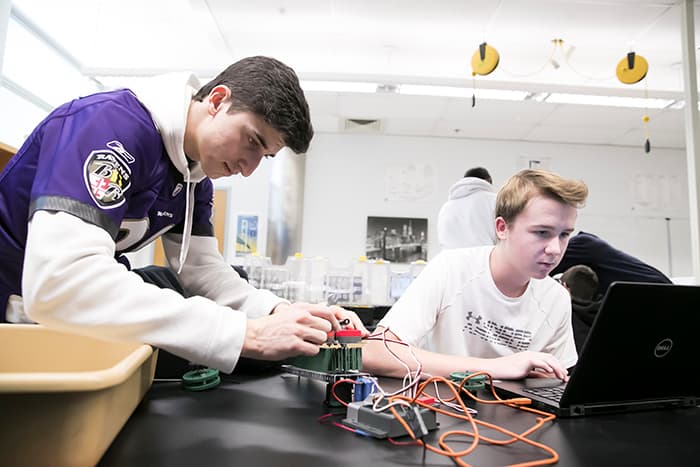 "Gaining an understanding of coding in the elementary grades only enhances the foundational skills that our young learners need for future success in the classroom and beyond." –Derek Anderson, Principal, Longfellow Elementary School
All students in Grades K-5 receive instruction on Computational Thinking and Coding from Technology teachers throughout second and third quarter. Students use robots and software to code a dance video, designing a trash collecting robot, or to build a maze game. These units help to build students capacity with computational thinking and excite students to explore computer science opportunities both in and out of school.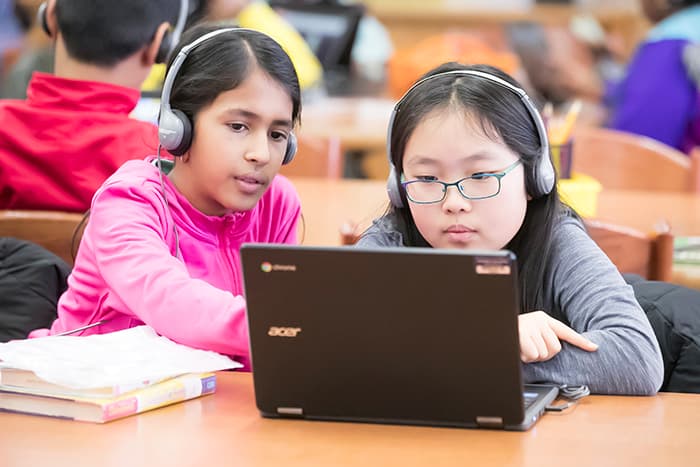 Students in middle school engage in Engineering and Technology Education courses, which focus on computational thinking and learning. At the high school level, students have many opportunities to study computer science in depth, among them Career and Technical Education academies (CTE Computer Programming Academy and CTE Cybersecurity Networking Academy) and in CTE Tech Ed courses like Exploring Computer Science Honors and AP Computer Science Principles.
Students (and parents!) can continue coding activities at home with these code.org resources.
Select the picture below to view a Flickr album of showcase photos.