Two HCPSS Staff Receive 2019 Educator of Blind Children Awards
November 25th, 2019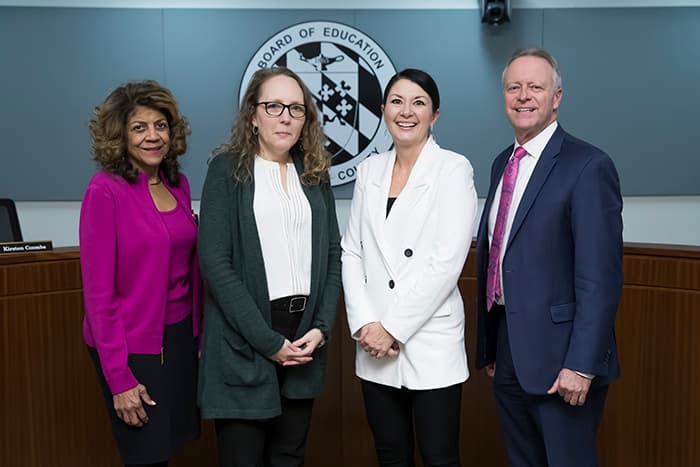 Kim Durkan, teacher of the Blind and Visually Impaired, and Hattie Simmons, program head for Vision Services, recently received Distinguished Educator of Blind Children Awards from the National Federation of the Blind of Maryland.
Both staff members were chosen for their effective teaching strategies that enable students to reach their full potential, diligence in promoting Braille literacy and the skills of blindness, and dedication to their students. Notably, they were nominated for this award by parents of their students.
Durkan and Simmons were recognized at the November 21 HCPSS Board of Education meeting.