HCPSS Administrators Sweep 2019 National Elementary Principal Awards
November 8th, 2019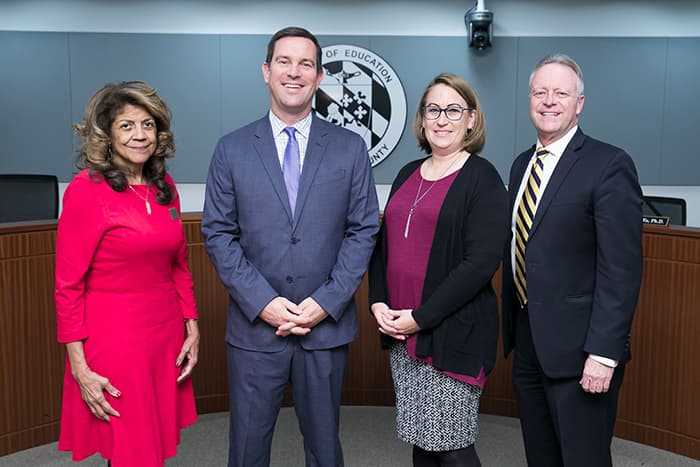 Howard County administrators were the sole Maryland winners for the elementary school principal and assistant principal awards from the National Association of Elementary School Principals.
Clemens Crossing Elementary School Principal Edward Cosentino was named a National Distinguished Principal. He has been instrumental in integrating continuous data analysis into his school's best practices. His other priorities include instructor mentoring and partnering with the PTA to focus on social-emotional wellbeing programming. His colleagues describe him as an "optimistic, positive leader" who "strives to make his school environment positive, productive, and safe for all that enter and exit the building."
Connie Stahler was chosen as a National Outstanding Assistant Principal when she served in that role at Laurel Woods Elementary School last school year. She is now the school's principal.
Stahler is a big proponent of professional learning, especially when it comes to empowering and giving voice to our paraeducators. She was selected for this award because she demonstrates exceptional leadership; is respected by her students, colleagues, parents and community; and sets high expectations for school staff and students.
Cosentino and Stahler were recognized at the November 7 HCPSS Board of Education meeting.