Four HCPSS Teachers Win 2019 Maryland Council of Teachers of Mathematics Awards
October 3rd, 2019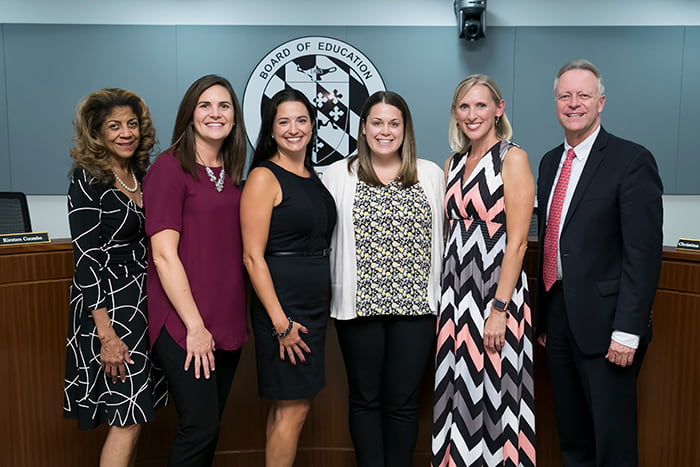 Howard County public school teachers were selected for four of the five Maryland Council of Teachers of Mathematics awards this year. Each year, the Maryland Council of Teachers of Mathematics honors educators and leaders across the state who exemplify excellence in mathematics education by implementing research-informed practices in their daily work.
The 2019 HCPSS honorees are:
-Caroline Sneller, Bonnie Branch Middle School, Beginning Teacher Award
-Rebecca Stryker, Patuxent Valley Middle School, Middle School Teacher Award
-Kelly Rupprecht, Marriotts Ridge High School, High School Teacher Award
-Greta Richard, Harper's Choice Middle School and Wilde Lake Middle School (last year with Hammond Middle School and Folly Quarter Middle School), Teacher Leader Award
The awardees were recognized at the October 1 HCPSS Board of Education meeting and will be honored again later this month at the council's Annual Meeting and Awards Banquet.