HCPSS Receives A+ on 2018-19 School Food Environment Grades Report
June 26th, 2019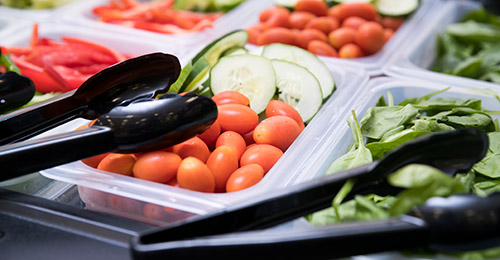 HCPSS received an "A+" and was one of only two Maryland school systems to earn an "A" on the 2018-19 School Food Environment Grades report from Healthy School Food Maryland. Howard County ranked highest overall in the state for the third consecutive year, maintaining an "A+" grade.
The School Food Environment Grades is a report card on the state of school food in each Maryland public school district. Grades are calculated using a rubric of 13 items, which address parent and public health concerns related to school food and wellness.
Healthy School Food Maryland is a coalition of organizations in Maryland working for whole, real, local and safe foods for children in Maryland school cafeterias.
The full grade report is available online. To learn more about HCPSS school meal programs and the school system's commitment to student well being, visit http://www.hcpss.org/food-services.