Oakland Mills Middle School Staff and Students Help Rebuild Homes
February 26th, 2019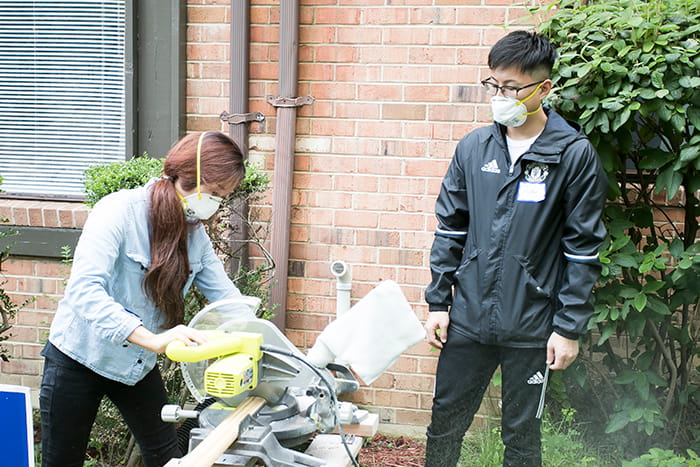 Oakland Mills Middle School has partnered with Rebuilding Together Howard County for more than 10 years, completing 12 home renovation projects as well as several urgent repairs and summer builds through this volunteer teacher-led initiative. This past year alone, more than 100 current 7th graders and more than 50 staff and family members participated in the Rebuilding Together projects led by Science Instructional Team Leader George Clifford.
"As the leader of a dedicated group of staff and family that works each year for Rebuilding Together, I am inspired by the charity's motto 'Safe, warm, dry and healthy'" Clifford said. "No family should live without heat, or with mold or any kind of unsafe conditions. Our dozen projects are a reflection of our school values where we seek to reach out of the school walls to truly be part of the community."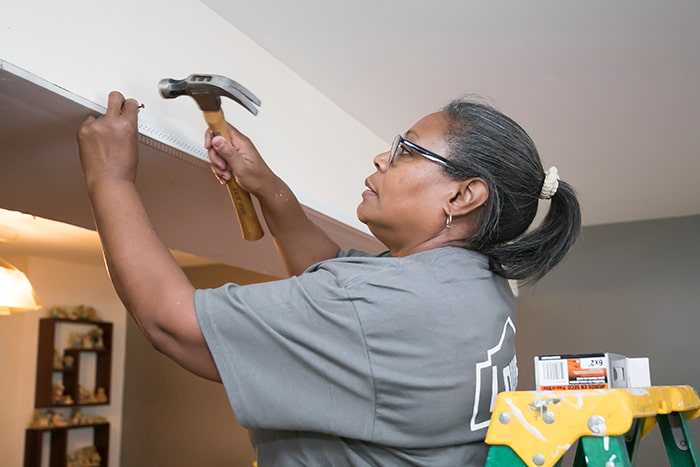 Repairs typically last two to three days and consist of demolition, repair, painting and improving the home of someone in need. In addition, students often get involved and support the homeowner personally. In one instance, when Oakland Mills supported an elderly community member battling cancer, staff and students regularly made items to encourage her, such as a chemo quilt.
The school's upcoming house project in April is possible in part thanks to the support of community partners and school fundraising. Staff and family members held a race and student art auction this year, all for the benefit of its Rebuilding Together spring project.
"In Oakland Mills, we believe that school does not end at the walls, and that we truly have a role in our community and support our kids and families in traditional and non-traditional ways. The staff, and this project, are the living example of this belief system," explained Oakland Mills Middle School Principal Megan Chrobak.