Guest Voices: Finding a Perfect Fit as Special Education Parent Liaison
November 26th, 2018
By Trish Gunshore, Special Education Parent Liaison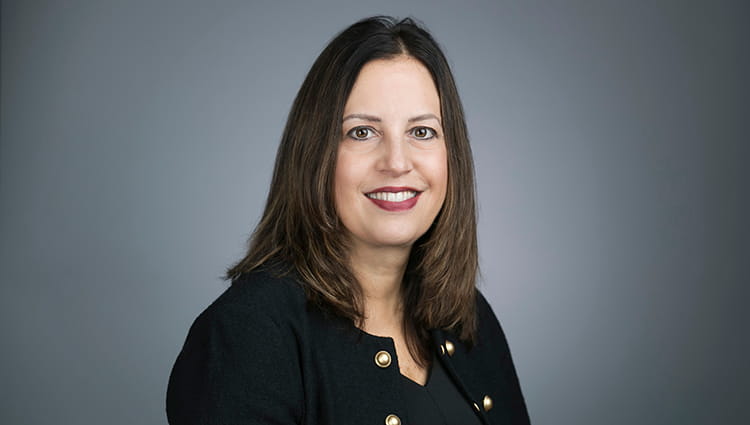 The journey to parenthood is an exciting, happy time as families celebrate the arrival of a new member, and I have been fortunate to celebrate this journey with my two daughters, Kelsey and Anna Marie. Both daughters have brought joy and happiness into my life, and both have matured into two amazing and strong young women.
But in 1999, our journey veered into quite an unexpected path when Anna Marie was diagnosed with a brain tumor. The next two years were spent in treatment with surgery, chemotherapy, radiation and a stem cell transplant. These treatments saved her life, but also caused great impact on her young body and brain, and as a result, she required years of special education services.
At the time of her diagnosis, I had been working in the field of special education for over 15 years as both a teacher and a Central Office Resource Teacher. While I knew a lot about special education, I had no idea what it looked like from the other side. During my first evaluation meeting there were about 10 people on the other side of the table telling me all the things my child could not do. Even though I knew the process and the vocabulary they were using, I heard little of what they said as I processed the impact of her treatments. This was a quintessential moment for me as a special education professional.
It was then that I decided my job was to not only educate children, but to listen to their families to learn about the whole child, educate families about the special education process so they could be full participants, and most importantly, empower families to be their child's best advocate. The Special Education Parent Liaison Position seemed like a perfect fit, marrying my professional knowledge with my personal experiences.
As the Special Education Parent Liaison for the Howard County Public School System, I work with families of children from birth – age 21 who are receiving or may need special education services. I am able to utilize both my professional skills and personal experiences to support families, both in navigating the special education process and with processing their experiences of having a child with disabilities. I listen as they share their journey, provide resources, brainstorm solutions and facilitate discussions with school teams.
Additionally, I work in partnership with the Department of Special Education and other stakeholders in the county to provide workshops for families of students with disabilities, and this year, I have begun outreach to international families. As a member of the Superintendent's Cabinet, I work to ensure that the voice of students with disabilities is at the forefront of county initiatives.
As I am learning with my own daughter, the end of school is not the end of the journey for students with disabilities, but just the beginning – for finding supports from agencies and individuals to ensure inclusion and equity within the community. I continue my professional and personal journey learning about these pathways, so I can empower families as they travel along with me.