Two HCPSS Science Teachers Named Fellows in NSTA New Science Teacher Academy
September 22nd, 2016
Two Howard County Public School System (HCPSS) science teachers have been chosen as fellows in the prestigious New Science Teacher Academy. The National Science Teachers Association (NSTA) New Science Teacher Academy is a yearlong program focused on encouraging and supporting early-career science educators.
The Fellows, Amy Connor from Oakland Mills High School and Allison Kipping from Wilde Lake High School, will participate in a host of science-related activities and professional learning opportunities with two other Maryland teachers, as well as 31 other science teachers from Colorado, Florida, Georgia, New Jersey, Texas and Washington, D.C. NSTA selects only 35 middle and secondary science teachers from across the country to be part of the academy.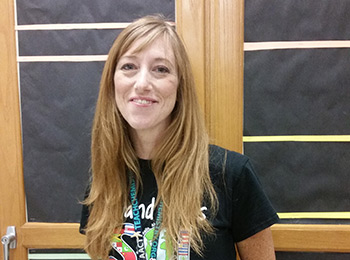 Amy Connor, Oakland Mills High School
"I am very pleased that these two teachers have been recognized for their strong commitment to an effective student-centered science program," said HCPSS Superintendent Renee A. Foose. "This fellowship will help them improve their teaching and develop substantive science literacy for all students."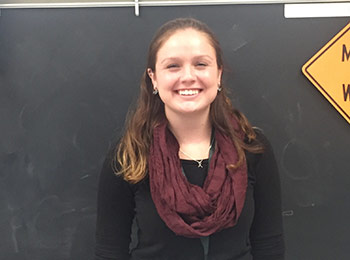 Allison Kipping, Wilde Lake High School
During their fellowship, recipients will receive a discipline-specific mentor, access to a facilitated web-based curriculum devoted to content and classroom pedagogy, an opportunity to participate in professional learning activities, financial support to attend the NSTA 2016 National Conference on Science Education, and a comprehensive NSTA membership package.
"They are both terrific teachers," said HCPSS Secondary Science Coordinator Mary Weller. "This program gives them access to resources, mentoring and professional networks that will help them grow even further, which ultimately helps the students."
The Fellows were selected based on criteria including showing evidence of a solid science background and displaying a strong interest in growing as a professional science educator. Applicants must also be entering their second through fifth year of teaching.
The NSTA New Science Teacher Academy was designed to help promote quality science teaching, enhance teacher confidence and classroom excellence, and improve teacher content knowledge. The Academy has provided high-quality professional learning opportunities to 1,300 science teachers nationwide.
« Jean-Eddy Augustin, World Languages Teacher, River Hill High School and Mount Hebron High School