HCPSS and The Council of Elders to Honor Academic Achievement
December 10th, 2015
The Council of Elders, in partnership with the Howard County Public School System, will honor over 3,400 African American students at the 2015 Celebrations of Achievement.
The awards recognize students for earning a grade of A or B in mathematics in each of the four marking periods, receiving a grade of A or B in language arts in each of the four marking periods, or for scoring in the advanced category on the Maryland School Assessments for science.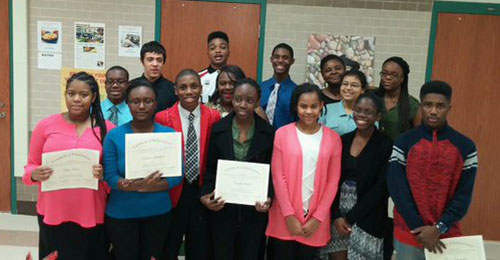 The selected students from each school will be honored at events held throughout December 2015 and January 2016 at various HCPSS school locations. HCPSS Superintendent Renee A. Foose will attend the January 12 event at Glenelg High School. School system leaders will attend other celebrations. The schedule of celebrations is available at http://www.thecouncilofelders.org.
The Council of Elders has partnered with HCPSS for more than 15 years, and collaborates with the school system to support student achievement.